Direct download: Windows - macOS - Linux
Screenshots
Click on images for full size.
---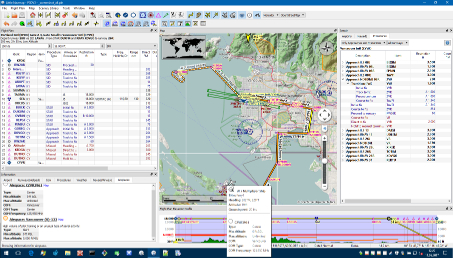 Picture above: Showing most of the new features. Airspaces, procedures, ship traffic and more.
---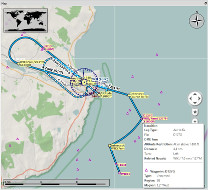 Picture above: Preview of an approach and transition procedure.
---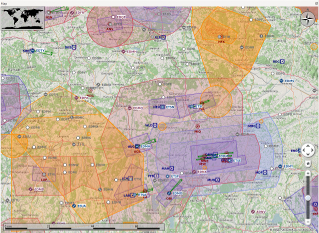 Picture above: Airspaces on the map.
---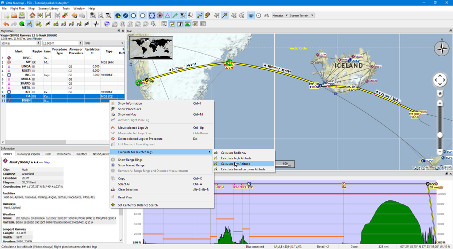 Picture above: Flight plan calculation between EKVG and BGGH. The space between Iceland and Greenland has no low altitude airways. Therefore the first segment EKVG to KEF and the last segment DA to BGGH can be calculated automatially while KEF to DA is a direct connection. See here for more information.
Short Changelog from 1.2.4 to 1.4.3
Support for Prepar3D version 4
Procedures: Approaches, Transitions, SIDs and STARs (see note regarding SIDs and STARs) See here and here in the manual for details.
Airspaces
TACAN and VORTAC navaids (see note)
Offline GLOBE Elevation data - no known elevation errors and faster update. See here in the manual.
New flight plan export formats: GPX (including flown track), PMDG RTE, Aerosoft Airbus FLP and X-Plane FMS.
Ship traffic added
Output in route string dialog can be customized (see in manual).
Documentation now contains two tutorials.
Little Navconnect is now bundled together with the Little Navmap download.
Map colors and the colors for two GUI themes can now be customized in configuration files (see here for more information).
Added option to calculate flight plan between selected waypoints of a present flight plan (manual).
Problems with OpenStreetMap fixed.
Bug fixes and other small improvements.
Note: TACAN, VORTAC, SIDs and STARs are only available with fsAerodata or another navdata update.
With the plain FSX/P3D you can use the included approaches and transitions.
The long detailed changelog is here: 1.2.4 to 1.4.3 Changelog