Online Manual (this links directly to the manual of 1.4 while the front page still shows 1.2 until the final release is out)
Screenshots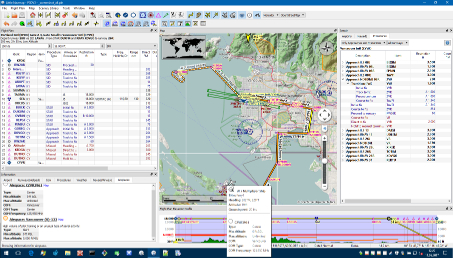 Picture above: Click on image for full size. Showing most of the new features. Airspaces, procedures, ship traffic and more.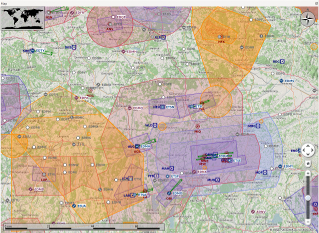 Picture above: Click on image for full size. Airspaces on the map.
Notes
Little Navconnect is now bundled together with the Little Navmap download.
When starting version 1.4 the first time after using version 1.2:
The scenery database has to be reloaded due to a schema change.
Aircraft tracks are ignored and not loaded because the format has changed.
The program will start with a default window layout due to changes in the configuration.
Short Changelog
Procedures, Approaches, Transitions, SIDs and STARs
Airspaces
TACAN and VORTAC
Offline GLOBE Elevation data - no known elevation errors and faster update
New flight plan export formats: GPX (including flown track), PMDG RTE, Aerosoft Airbus FLP and X-Plane FMS.
Ship traffic added
Output in route string dialog can be customized.
Little Navconnect is now packed together with Little Navmap
Map colors and the colors for two GUI themes can now be customized in configuration files.
Uncountable bug fixes and smaller improvements.
Note: TACAN, VORTAC, SIDs and STARs are only available with fsAerodata or another navdata update. With the plain FSX/P3D you can only use the included approaches and transitions.
The long detailed changelog is here: Changelog 1.2.4 to 1.4.0